Bett Asia is the region's leading education conference and expo taking place on 12 - 13 March 2019 at the Mandarin Oriental, Kuala Lumpur.
When
9:30am - 6pm
Where
Mandarin Oriental
Kuala Lumpur City Centre
Kuala Lumpur
50088 View Map
Price
Dependent on package
Bett Asia is the region's leading education conference and expo taking place on 12 - 13 March 2019 at the Mandarin Oriental, Kuala Lumpur.
Bett Asia will gather the region's most senior education leaders, educators and innovators to celebrate the future of education.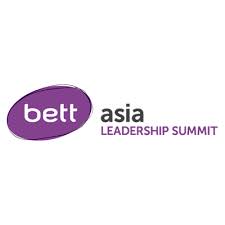 As APAC education leaders struggle to build a change culture, they believe 21st-century skills are pre-eminent for pupil success. This year the show's key theme is 'Building a change culture to deliver 21st-century learning'. This cutting-edge summit will discuss the transformation of education and discover the innovation that will inspire change across the Asia Pacific region, whilst the Expo will showcase the practical tools, techniques and training to empower educators to transform learning in the classroom and beyond.
When?
12 - 13 March 2019
Why exhibit at Bett Asia?
Introduce your brand to those with purchasing power.
75% of Bett Asia 2017 attendees were final decision makers, while 84% of attendees in total had at least some influence on purchasing. 
Network and generate leads. Experts, policy makers, institution leaders and government officials from 41 countries with high purchasing power gather to strategize, source new technology and share thought leadership.
Meet the end users. Visitors come to keep up-to-date with products and market trends, to discover new products, and to meet new solution providers.  Content sessions are curated for senior through to end classroom users – all of whom visit the exhibition floor.
Enhance your presence in the region. Asia represents the largest education system in the world with the largest population of youth between 10-24. Whether firmly establishing yourself, or breaking into the market, showcase your business on a grand scale.
Become part of the Bett Global Series network. Every year, through our global series, we connect 50,000+ senior leaders and practitioners around the world through targeted regional events.
Stand package
You can view all stand packages and stand information in the documents section below. 
DIT Support

DIT is providing a limited number of grants of  £2,500 to contribute to either a stand or pod package.
For companies that apply and are eligible for a grant, the grant will be paid within one month after the event has taken place.
What Next?

Please contact Roisin to register your interest in exhibiting, also expressing if you are interested in applying for a DIT supported grant.
You will then be contacted by a member of the Bett Asia team, who will talk you through your exhibiting options. If you have expressed interest in a DIT supported grant the forms will be sent over to you and your grant application will begin. 
Sign up for updates from BESA
Latest event
06/12/2019 @ 10:30 am - 4:00 pm - The event will give you the chance to meet the BESA team...
20/11/2019 @ 10:00 am - 5:00 pm - Excited about the future of education? Join hundreds of EdTech heads who...