EdTech Exchange is proud to be collaborating with The Education Company on this summit which returns after a sell out event in 2018.
When
1:30pm - 7:30pm
Where
Free Word Centre
60 Farringdon Road
London
EC1R 3GA View Map
Price
from £50




EdTech Exchange is proud to be collaborating with The Education Company on this summit which returns after a sell out event in 2018.

This summit is designed to provide senior leaders in EdTech with practical insights into how best to address an issue that 70% of EdTech Exchange members say is their key challenge: how best to sell to UK schools. The procurement landscape is changing rapidly – maintained schools are becoming academies and gaining budgetary autonomy; academies are joining MATs, which are taking on responsibility for procurement. Meanwhile LEAs are themselves beginning to restructure, with major implications for suppliers selling to their schools. Identifying the key decision-makers can be a challenge – and when you do, ensuring you pitch your offering right is essential.

This half-day event will bring together leading experts in the field to discuss how EdTech companies should best engage with schools at a time of change.
Agenda for the Selling to Schools conference:
Selling to Multi-Academy Trusts
Speaker: Ben Barton
Ben started his career at Pearson Education before co-founding Risings Stars. More recently Ben successfully created and launched Zondle and is currently Programme Director for the National College of Education.
Running the Perfect EdTech School Trial
Speaker: Melissa Mackinlay
Melissa started her career in education as Primary Literacy Publisher for Nelson Thornes before moving into research as a Director of SchoolZone. More recently, Melissa has headed up sales for an awarding body and continues to provide consultancy for a number of high profile education suppliers.
Things That Work.. and Some That Don't
Speakers: Jason Gould and David Harman
Jason Gould & David Harman from Education Company showcase a series of real-life sales and marketing campaigns that have delivered results for education supplier.
Industry Panel Q&A 
Speakers: Melissa Mackinlay, Daniel Sims, Business Development Director GL Assessment, Ben Barton, Lewis Rodwell, Digital Training Manager OUP
Teacher and School Business Manager Q&A
Panel to be announced shortly.
Selling to Schools Industry Research
Speaker: Ian Koxvold
Ian Koxvold leads the Education Strategy team in PwC, which focuses on commercial and organisational challenges for educational institutions and those that supply goods and services to them
.
Selling to International Schools
Speaker: Rob Thompson
Rob has been selling to schools around the world for 24 years for multiple publishers including Macmillan and Nelson Thornes and is now International Sales Director for Collins who have recently been awarded The British Book Award for Export 2019 and Exporter of the Year in the Educational Resources Awards 2019.
Practical PR 
Speaker: Anna Pedroza
Anna specialises in brand and identity in multi-platform environments, reaching hard to reach audiences, partnership building, digital marketing and online PR.
Kindly sponsored by: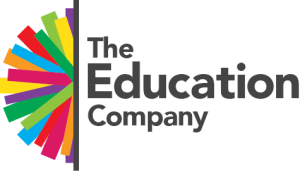 Sign up for updates from BESA
Latest event
30/11/2021 @ 10:00 am - 3:30 pm - As we emerge from the shadow of lockdowns, remote learning and delivering...
10/09/2020 @ 10:00 am - 11:00 am - This webinar will present an overview of the opportunities and barriers to...