BESA to facilitate free teacher-led regional roadshows.
When
9am - 5:30pm
Where
ASSEAL New York Stadium
New York Way
Rotherham
S60 1AH View Map
Price
Free
BESA to facilitate free teacher-led regional roadshows.
School leaders and ICT leads can benefit from a new series of free one-day educational technology training roadshows this academic year.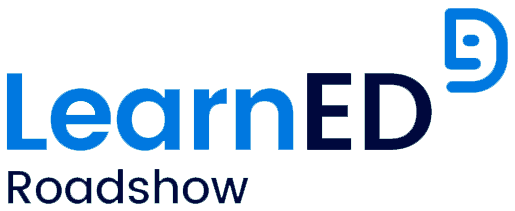 Starting in Rotherham on 29 November 2018, BESA will facilitate, on behalf of the Department for Education, eight 'best-practice' roadshows led by teachers and school leaders and inspired by Education Secretary Damian Hinds' recent challenge to the tech industry to help school leaders and ICT Leads access the types of technologies that have been tried and tested by other teachers and proven to produce the desired results. 
Each event will feature peer-to-peer panel discussions on curriculum and assessment; teacher time and leadership, with each panel comprising teachers and leaders who have looked to incorporate technology into their schools and classrooms to support their teachers' work-life balance and to introduce back-end efficiencies into the running of their schools or multi-academy trusts.
Needless to say, not all of these journeys will have been without their challenges, and we are looking forward to facilitating relatable conversations around methods of integrations that didn't work, balanced with those that did – with a natural focus on best-practice and lessons learned.
To help share innovations and proven technology during the roadshows, the events will also feature 'demonstrator classrooms' to showcase some of the ways teachers can harness the power of innovative digital resources and technologies to support their teaching and learning in the classroom. 
Roadshows will also run in Newcastle (10.01.19), Cambridge (08.02.19), Manchester (14.03.19), Coventry (22.03.19), Maidstone (25.04.19), Bristol (06.06.19) and Reading 13.06.19).
To reserve your free seat(s) at one – or more – of the upcoming regional roadshows, please register now via the links below and watch this space for news of confirmed speakers coming soon.
Our full itinerary of roadshows is as follows:
29 November 2018, New York Stadium, Rotherham
10 January 2019, Newcastle Racecourse, Newcastle
08 February 2019, Fitzwilliam College, Cambridge
14 March 2019, Emirates Old Trafford, Manchester
22 March 2019, Heart of England, Coventry
25 April 2019, Kent Event Centre, Maidstone
06 June 2019, Marriott City Hotel, Bristol
13 June 2019, Royal Berkshire, Reading
BESA is a member of the CPD Certification Service (No. 11878).
Sign up for updates from BESA
Latest event
13/10/2018 - 14/10/2018 @ 9:30 am - 6:00 pm - The Battle of Ideas is a weekend of lively debate...
30/11/2018 @ 10:00 am - 5:30 pm - This year, Europe's biggest publishing innovation conference is designed to get publishing...