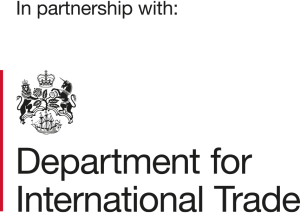 Department for International Trade (DIT) works with UK-based businesses to ensure their success in international markets, and encourage the best overseas companies to look to the UK as their global partner of choice.
DIT  has professional advisers both within the UK and across more than 100 international markets.
DIT has a customer commitment to helping its UK and international customers by providing a range of services, to a high standard and improve customer service by listening to customer feedback.
They also have a co-ordination role across government to establish a more systematic approach to relationships with companies which are the most economically significant investors and exporters.
DIT aims & objectives are to:
Deliver measurable improvement in the business performance of Department for International Trade customers, with an emphasis on innovative and R&D active firms.
Increase the contribution of foreign direct investment to knowledge intensive economic activity in the UK, including R&D.
Deliver a measurable improvement in the reputation of the UK in leading overseas markets as the international business partner of choice.
DIT is the government department that offers practical help and advice for businesses trading internationally. For more information visit www.gov.uk/government/organisations/department-for-international-trade
Open to export is a free online business community, designed to bring you the best-practice knowledge and advice, helping you to successfully enter new markets and operate overseas.
Open to Export will help you to:
explore potential international opportunities for your business
get bespoke answers from experts and other experienced exporters
access practical insights on important overseas issues
connect with experience UK businesses and service providers
find relevant products, services and events
share your experience with other companies looking to go global
Open to export is a free online services designed to provide a single source of advice, inforamtion and intelligence for UK exporters seeking help. The system will enable you to get feedback directly and quickly from government organisations and the business community, including existing exporters and relevant services providers such as lawyers, accountants and trade associations.
To register please go to www.opentoexport.com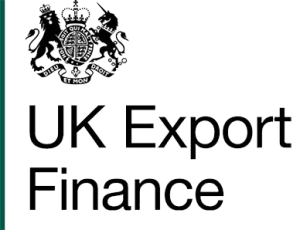 UK Export Finance (UKEF) is the UK's export credit agency and a government department, working alongside the Department for International Trade.
UKEF helps UK companies to:
·win export contracts by providing attractive financing terms to their buyers
 fulfil contracts by supporting working capital loans
get paid by insuring against buyer default
We can support exports for any size of company and across all sectors, from capital goods to services and intangibles such as intellectual property.
Our export finance managers provide free and impartial consultations. They help UK companies to check they are getting the appropriate support and, if not, explore how to bridge any gaps.
Find out more about our products and services and read our success stories, describing real-life examples of our support.
Contact our customer service team to find out more: customer.service@ukexportfinance.gov.uk
020 7271 8010