As educators, we understand how difficult it is to find quality digital resources. Existing resources either aren't fit for purpose, are branded, require you to pay a subscription cost or charge "per-student" fees. Some digital resources may also be outdated or contain too much information. We thought that there must be a better way. After years of listening, supporting, and field testing in schools and universities we've developed a self-grading, microlearning library system that reinforces teaching, frees time up for teachers and offers supplemental support.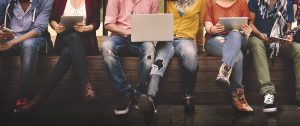 What is 'microlearning'?
Microlearning is a way of delivering education in small learning units, allowing students to control their own learning at their own pace. Studies have shown that we learn more deeply when we are focused on a subject for a short duration of time. Reading or listening (passive learning) in short spans of time can be useful, although it is especially effective when we also interact with our subject. This is known as "active engagement" and is one of the many benefits of microlearning. Promoting active engagement can increase understanding, and help students develop a personal connection to their learning, so that they "own" and are responsible for their learning.
Microlearning provides instant feedback to students and eases the workload teachers face by automatically reporting students' grades back to the institution's own virtual learning environment (VLE).
Blending Education helps educators easily implement microlearning into their course, programme, faculty or school, saving time, cutting costs and minimising effort by offering self-grading, portable microlearning resources in core subjects that students access through the VLE on their smartphones, tablets or laptops for truly anytime, anywhere learning. Our microlearning libraries are branded with the institution's logo, and since they are individual units, can stand on their own or supplement current teaching.
Using microlearning allows a myriad of options, such as helping students who struggle with certain topics, or helping brighter students move on to more advanced topics. Another option is to allow students to choose their own learning path, for more personalised learning experiences.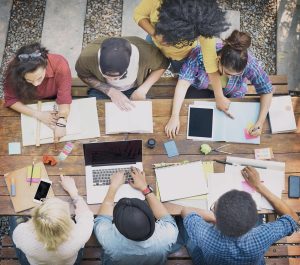 Unlike most other content-driven platforms, Blending Education's microlearning resources work within the school or university's own VLE, so there is no learning curve, subscription cost, or "per-student" fees. Each microlearning resource can be used and re-used freely year after year on unlimited students, resulting in an ultimate cost-savings. Keeping student data within the confines of the institutional VLE also affords educators and administrators peace of mind, knowing that it is safe and secure.
Our content covers 25 core subjects including Science, Mathematics, Social Sciences and Humanities. Our microlearning libraries are available branded with your institution's logo, and contain over 2,500 short, focused topics suitable for years 14+, covering high school, college and undergraduate university levels.
We will be exhibiting at Bett 2018, stand F419 and would be happy to meet and discuss any trials and tribulations you have in your teaching and how our microlearning library could help solve these and benefit your department or institution as a whole. We're also giving away free microlearning resources in every one of our subjects!
For any questions, please contact us through our website, and take a look at our extensive library on our website.
You can also follow us on Twitter @IanFSimpson and @BlendingEd.
See you at BETT 2018.