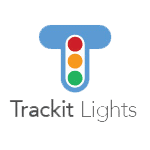 "Quiet please!"
"Tom you're talking whilst I'm talking, this is your warning, you're in orange".
"Tom you're still talking that's red". 
Sound familiar?
The traffic lights wall chart method is one of the most common behaviour management methods used in schools across the world. The problem is, wall charts aren't engaging anymore; teachers don't have time to log all the behaviours, and forms get filed away and never looked at again.
So we have invented the first traffic lights app for the interactive whiteboard and it's free to download from our website!
Its stunning digital interface is visible whist using the rest of the board for teaching and learning. It logs all behaviour effortlessly in real time, building up a profile of every pupil and every class, and producing graphs, trends and statistics. Kids love it because it's far more engaging than a wall chart. Teachers love it because it reduces paperwork and Head teachers love it because it helps them monitor and evidence behaviour.
The data captured can be used to support pupils in a more holistic way and enforce healthy boundaries with less confrontation.
I initially invented Trackit Lights when I was a teacher based in Leeds on a mission to reduce teachers' workload. As a behaviour specialist working in Pupil Referral units and mainstream schools, I became tired of logging behaviour in class or at the end of the day. Typing up incidents into cumbersome software was driving me mad. So I set out to make the traffic lights wall chart digital so that teachers could log behaviour in real time effortlessly. It only became apparent how successful Trackit Lights is with the children when the first teachers used it and reported that it had completely transformed classroom behaviour. Trackit Lights has developed since then into a powerful but extremely simple tool which reduces confrontation in class, informs pastoral support and still makes teachers lives easier. Download it free at www.trackitlights.com
Please come to meet us to understand more. We'll be on stand G369 at Bett 2017.