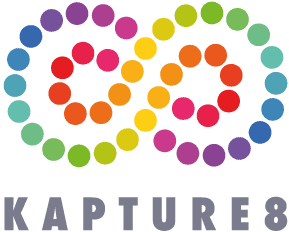 Through my extensive teaching experience as a former assistant head and awarding winning teacher with 14 years' experience combined with current research, I was very aware that active learning or learning by doing actually produces better results and understanding in students. We all know and realise this as it comes very naturally to us. However a lot of this is lost in translation between sheets of paper and uninspiring presentations slides that students currently use to record and present their work.
At Kapture 8 we are developing a creative learning platform and app that allows learners to record their learning journeys through a variety of different media; giving teachers and assessors an immediate and broad view of their progress.
Kapture 8 is perfect for capturing skills such as creativity, problem solving and thinking skills; all of which are valued significantly by future employers!
Feedback features and interactive help guides encourages independence through allowing the students to take control of their journey as well as providing support when needed.
The Kapture 8 team consists of myself, a CTO a board of directors, a prestigious advisory board and a teacher advisory panel. We have recently secured investment and have arranged trialing and promoting opportunities with a number of schools. In addition to this we gained support from industry partners such ashave worked with the James Dyson Foundation the Design and Technology Association, Vex Robotics and many others.
Come and join us on our journey to help us inspire the next generation of creative minds. We'll be on stand C480 at Bett 2017 and look forward to seeing you there.
Website: www.kapture8.com
Twitter: @kapture8