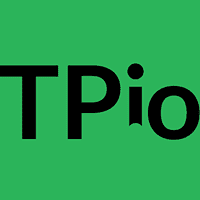 Bringing together the expertise of Andrew, a computer scientist with 20 years of education sector experience, and Hannah, a programme management professional who has shaped organisational systems and processes throughout her career, has proved to be a pretty powerful combination.
It was when we first started working for a client, Halcyon London International School, that we really started to appreciate the need of teachers to showcase their teaching abilities and style, evidence proficiencies and track professional development.
In response to this need, we started to work with the school to develop Teacher Portfolio (TPio). Over the past year, we have tested the platform and carried out conversational marketing, which revealed a strong interest for the idea, helping us to continue developing the TPio system.
Today, TPio connects, inspires and enables the sharing of best practice among teachers.
With TPio, teachers can capture career highlights, set goals, share work and showcase success with a professional profile. It's free, easy to use and comes complete with full editorial, privacy and copyright settings.
At the same time, schools can use TPio by taking teaching communities online with a dynamic goal setting profile that's unique to each school and staff member. Instant updates and 'starred content' make it easy to share best practice whilst collecting the evidence to display a school team's teaching with style.
Trusts will also be able to benefit from what TPio has to offer, as teaching styles and best practices can be shared across multiple teaching sites. Collecting data, comparing performances and connecting colleagues across the curriculum will support in the building of an online community that inspires professional excellence.
We're hugely excited to be launching our product at Bett this year, to share it with the education community, and ultimately save teachers and schools time and money. We'll look forward to seeing you on Stand 4 in the Bett Futures area.
Website: http://teacherportfol.io/
Twitter: @TPioTweets