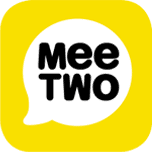 MeeTwo is a free App for teens providing moderated peer support, expert help, education resources and guided learning for PSHE.
The UK currently spends over £100 Billion PA (DOH) on mental health issues and half of those conditions are diagnosed by age 14. Young people attending Child and Adolescent Mental Health Services (CAMHS) are the tip of a much bigger iceberg. The Department for Education acknowledges that there is a "slow-growing epidemic" of mental health decline in schools, yet we know that even mild anxiety can interfere with concentration, decision making, creativity and general well-being.
Despite universal recognition that early support prevents problems escalating, there has been a critical shortage of effective early intervention solutions. Until now.
MeeTwo is a digital solution to a growing real world problem. It provides teenagers with a supportive, 100 per cent moderated, community where they can ask awkward questions anonymously, and safely share their concerns. Young people are encouraged to support each other and behind the scenes, experts act as 'super peers', guiding advice trails to improve quality and accuracy, and ensure that every problem receives fully rounded solutions. Educational resources embedded within the platform allow young people to go deeper into specific topics; they are also invited to submit creative content for inclusion in the app.
MeeTwo's unique blend of peer, expert and educational support is an intuitive response to how Gen Z learn, develop and connect.
Please come to visit us on stand 13 in the Bett Futures are of Bett 2017.
Founder
CEO Kerstyn Comley PhD is an experienced engineer. She runs the business and manages product development including user research and builds early prototypes with designers and developers. A founder governor of Wapping High School, London and a volunteer teacher, Kerstyn has experienced first-hand the benefit of peer support and is acutely aware of the difficulty to provide adequate pastoral support. She regularly contributes to forums and Teachmeets which actively seek novel technological solutions for education. @kerstyncomley
CSO Suzi Godson, journalist and author, is a leading expert in sex and relationships. She writes weekly for The Times and Huffington Post. Suzi firmly believes that teenagers need better education about issues to do with sex, relationships and body image. Her award winning book 'The Sex Book' is recommended by the College of Sexual & Relationship Therapists. Suzi has an Msc in psychology and is currently doing a psychology PhD at Birkbeck, University of London. Suzi is also a Childline counsellor and has an MA in graphic design from the RCA and is responsible for the moderator program, branding, marketing and PR. Suzi has 14k Twitter followers. @suzigodson
Website http://www.meetwo.co.uk/