We've been so busy at BESA HQ for the past month with countless seminars and the Summer Insight Day that EduTECH feels like a distant memory, but as I sit down to write this I'm shocked to discover it was just a month ago that I was down under in Sydney for EduTECH Australia!

EduTECH is an annual event where the entire education and training sectors gather together to learn, debate, exchange ideas and be inspired by the very latest in education thought-leadership. It's the only event in Australia that brings together schools, tertiary education, VET and workplace learning under one roof. It took place in Sydney from 7 – 8 June 2018.
Confession time: my mother is Australian but despite this, I have never actually visited the country so I was excited to finally see it. Unfortunately, the weather did not decide to play ball and it was absolutely pouring it down the whole time I was there. I note with some trepidation that the last blog I wrote for BESA about an international event was after DIDAC India, where we experienced some of the worst rain in decades, so I very much hope this won't become a theme!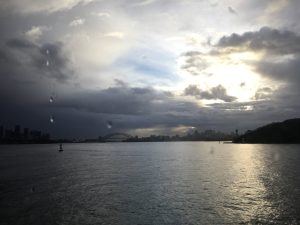 This was BESA's first year taking companies to EduTECH so we were a small but perfectly formed group. Companies all received DIT grants for the two-day event, which takes place at the very impressive and recently completely renovated International Convention Centre. 
There was a real buzz around the show floor, with visitors from all over the world meeting exhibitors and hearing all about their products and there seemed to be a particular appetite for UK EdTech.
Alongside the exhibition, delegates enjoyed a varied programme of seminars and lectures with world-leading expert speakers and there was also a Higher Ed Leaders Congress which saw Vice Chancellors, Deputy VCs, Pro VCs,Provosts, Executive Directors, Directors, Executives and CEOs come together to discuss the significant changes underway in higher education globally.
I am currently working closely with the organisers of the show on an even better package and a bigger more prominently located UK Pavilion at next year's show, which will run from 5-7 June 2019 back at the International Convention Centre in Sydney. If you'd like to be the first to find out more please email me to register your interest.