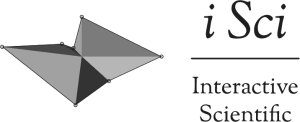 The skills shortage in science related careers is widely reported; last year, the DfE stated that, "jobs vacancies in high level STEM occupations (those requiring science, technology, engineering and maths) are almost twice as likely to be left unfilled due to a lack of staff with the right skills, new research shows".
At Interactive Scientific, we believe that we need to make STEM more accessible to a wider range of learner in order to create a more diverse future STEM workforce with a broad range of skills and perspectives. In response to this we have created Nano Simbox to eradicate misconceptions, reduce the fear factor and improve the accessibility of science learning; encouraging and enthusing a generation of future innovators to solve the challenges of the 21st century.
Nano Simbox is an immersive, next generation, science learning platform. Through bespoke, interactive, simulation of atoms and molecules, students use guided discovery techniques to explore the invisible scientific world. It adopts a storytelling narrative to enable learners to remain within a real-life context. The key features of the platform are about creating curiosity, enabling the learner to take an enquiry-based approach and  be creative, using their own imagination to test out ideas and gain resilience through the endeavor to learn new things even when one lead of enquiry may end.
At Bett 2017, we are excited to be showcasing virtual reality set ups with some of our teacher ambassadors and we will be launching a basic app exploring how molecules are connected to everyday life.
Our ambition is to put the invisible scientific world into the hands of students, in and out of the classroom, enhancing learning and blowing their minds. At Bett, we want to connect with people who want to work with us to explore the possibilities of science learning. So please come to see us on stand 20 in the Bett Futures area of the show.
Website: www.nanosimbox.com
Twitter: @nanosimbox