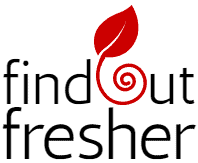 We are three disgruntled graduates with new thinking for old problems. FindoutFresher is a tool which enables universities to leverage the experience of their existing students to educate prospective students in a secure and scalable way.
Advisory conversations with students are extremely valuable because every university course is different and who knows more about student life than the students themselves? These conversations are already happening at many Open Days, however, sadly most of the time it boils down to 'knowing the right person' to get this valuable insight as a prospective student. This doesn't provide equal opportunities and the already disadvantaged in society claim another weight to hang on their belt.
Universities should be doing more to support this knowledge transfer and Open Days alone won't scale to meet this demand. Happily, technology has come a long way since the time Open Days were first conceived so there are a few more options available. Our solution focuses on applicant, aka "the customer" and puts them and their interests first.
As has been shown repeated by businesses such as Amazon, "the most customer centric company on earth" – putting the customer first builds confidence, trust and loyalty.
Equal opportunities and high dropout rates have been persistent problems for many universities, showing up on the Strategic Plan indefinitely… A man very familiar with the university system once said, "The definition of insanity is doing the same thing over and over again, but expecting different results". It's time for a new approach.
We will be unveiling FindoutFresher in the Bett Futures area of Bett on stand 5. Please take this opportunity to come along and meet with me and the FindourFresher team.
Website: www.findoutfresher.com
Twitter:  @FindoutFresher