This is a series of occasional blogs by BESA members and is part of their paid membership service. These views are not necessarily those of BESA and a published blog does not constitute an endorsement.
LearnED is a series of roadshows organised by the Department for Education and British Education Suppliers Association (BESA). The aim is to share best practice, assist in continued professional development and help leaders in education gain insight and guidance on using technology in the classroom from peers and thought-leaders.
Learning by Questions have been delighted to attend all the roadshows, travelling from Newcastle to Maidstone and six other locations in-between. Learning by Questions have also been sponsors of the roadshow where delegates have been provided with free bags packed to the brim with advice and guidance on the best edtech available for educators as well as including LbQ resource books worth £25.
The roadshows have been an enormous success and we've loved meeting teachers and leaders from all over the country to share good practice and demonstrate the huge benefits that Learning by Questions 50,000 questions and live feedback can bring to classrooms. We've enjoyed it so much, we're re-joining the DfE and BESA for next year's second edition of LearnED roadshows!
The roadshows have included a packed agenda with keynote speakers from BESA, DfE and industry, plus panel discussions with practitioners, classroom demonstrations with children brought in from local schools as well as an extensive exhibition area where you can enjoy a hands-on demonstration of LbQ.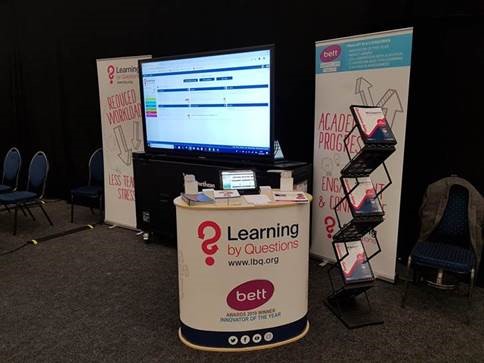 LearnED to return next academic year
In the 2019/2020 academic year, you can join us for roadshows in all eight of the DfE education regions, from the North of England, down to South-East England, with an added bonus stop added for Central London.
In the meantime, take advantage of LearnEd's initiative, LendED. LendED gives educators the opportunity to try out the latest in edtech for free as a 'try before you buy' experience. LendED was mentioned by Damian Hinds, the education secretary, in his, 'Realising the potential of technology in education.' He motioned for teachers to try out some of the 150 products and services available before spending a penny. You can try out Learning by Questions via LendEd, or you can register for a free account directly through us today.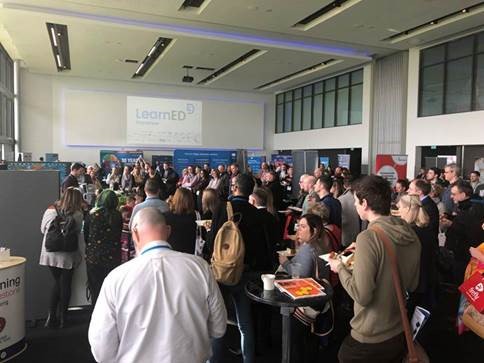 Thanks to all the delegates for attending the roadshows and coming to see us, and a massive thanks to BESA and the DfE for organising such fantastic events. See you all again next year!

 Emma Tranter Maths teacher at Ribblesdale High