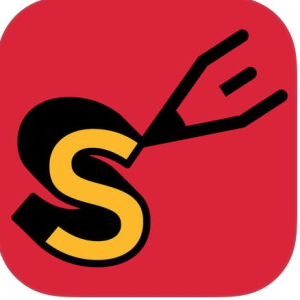 At this year's Bett, Artsmiths will be demonstrating how its creative Scribeasy app offers a highly effective method of helping students who do not naturally lean towards literacy. With Scribeasy, students can experience discovery and adventure with writing, while also improving the quality of their own writing in an enjoyable way.
The product instantly removes the fear of a blank page through the provision of unique resources and a comprehensive writer workflow that can be self-directed by the user. The flexibility of the app means it can be tailored for any classroom topic; the student can personalise related images, words and information.
Scribeasy supports interaction with storytelling activities and is instinctive and memorable to use. It is suitable for children of all abilities at primary level, including those with special educational needs (SEN) and those for whom English is an additional language (EAL).
Blending Scribeasy with teacher inquiry ensures a learning experience that is meaningful and personal to every child. Its boundaries are driven by the imagination of each child.
Scribeasy is already enjoying success in international markets with the iOS app at the Apple store; the extended school version launches at Bett in the Bett Futures area of the show. It is available by subscription from Scribeasy.com
Website: www.scribeasy.com
Twitter: @duncs_533
Amanda Duncan's original background includes a first Class degree in 3d Design and a Masters from the Royal College of Art. 
Amanda has an extensive and dedicated creative background. A designer and teacher across primary, secondary, SEN, FE and degree levels (20+ years). Clients include Zandra Rhodes; London Underground, Jubilee line; Liberty of London PLC; Henri Bendel Stores New York; various architects: Arts teaching at Bath Spa University College, Brighton College of Polytechnic, The City Literary Institute, Watford College of East Herts, DAZU – Enfield SENS children workshops, Ravensbourne Boys School Bromley, London, O' and A' Level Art teacher.
Before founding Artsmiths LTD in 2013, Amanda's career progressively moved into advertising, initially as a freelance designer (approx.. five years) with creative input into major brand accounts such as Volvo, McDonalds and Wrigley's. She later took an offer of a senior management role (14 years) to specialise in post-production and VFX. Amanda built a legacy of a 'digital studio' at Smoke and Mirrors, and Tag group, London. The uniqueness of the approach was a cost centre that ensured the Studio rose to become one of the most profitable and fruitful divisions of the group.
Scribeasy is an educational product that unites and benefits all of Amanda's talents, skills and beliefs to date, compelled by experiencing education for a second time around – through the eyes of her young son who was struggling with the blank page at school. 
Meet us on stand 1 in the Bett Futures are of Bett to join us on the journey.