Mrs Wordsmith is word learning that works. Together with teachers and parents, we're putting the fun back into word learning for pupils. Backed by research and illustrated by the Hollywood artists behind Madagascar, we're inviting pupils on a journey of the 10,000 words that matter most to academic success.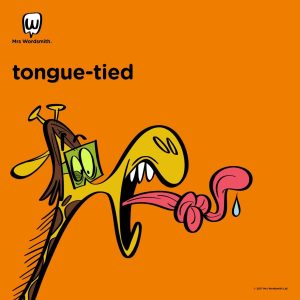 The old ways of learning vocabulary are dry and boring. People learn better visually, and our hilarious illustrations are designed to feed the imagination.
Using word pair cards, interactive worksheets and booklets, learning and using new words becomes a game for children, parents and teachers. With Mrs Wordsmith, children want to learn, and because the process is so easy and fun, they feel good and empowered about what they're doing.
Why 10,000 words?
Great question. There are approximately 42,000 words in most large dictionaries. Around 27,000 are too technical or archaic, and a further 5,000 are high-frequency words most five-year-olds know. That leaves around 10,000 words children need for academic success.
The Classroom Set
The Mrs Wordsmith teachers' product contains a classroom starter set of the first 1,500 storytelling words children need to get started. This set covers six key narrative areas, including:
Words to describe Character
Words to describe Weather
Words to describe Taste and Smell
Words to describe Action
Words to describe Emotion
Words to describe Setting
Getting started is as easy as: (1) Learn. (2) Practice. (3) Use.
Pupils love using the interactive worksheets to draw connections between the word they're learning, and how it's used.
Practise cards for spaced repetition and games.
A beautifully illustrated binder to keep everything together and portable, for reference.
The Mrs Wordsmith Classroom Set is accompanied by a teacher's manual, as well as free Spelling, Punctuation and Grammar worksheets to make classroom integration easy.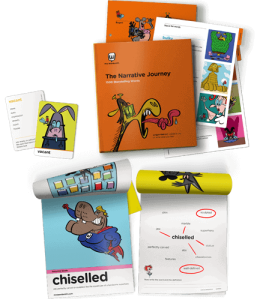 This is a vocabulary programme, but not like you've ever seen before. Come and see us at stand G259 at Bett 2018 and try your hand at our mystery discount lucky dip.
Find out more on Mrs Wordsmith's website, or by email.