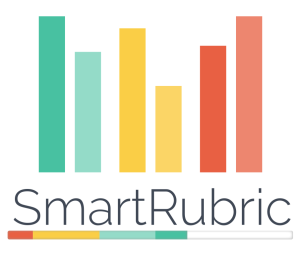 As a former teacher, I understand the challenges faced by teachers and learners in today's high-accountability education sector. I designed the SmartRubric app to meet the real needs of today's teachers, students and schools
At Pinemarten Education, we are committed to providing educational technology that is in the best interest of students and teachers. We believe technology in schools should be used to alleviate administrative burdens and inefficiency, leverage expertise and support teachers and students.
SmartRubric is a curriculum-agnostic platform for creating, sharing and using interactive rubrics to evaluate student work. Our rubrics capture fine-grained formative assessment data as teachers mark. A simple, user-friendly interface makes it easy to show student progress, moderate work, generate reports for students, parents and the school, and provide quality, data-driven feedback.
Unlike many assessment solutions, SmartRubric doesn't require a school-wide implementation to be useful. Whether you are a lone teacher or represent a department or whole school, SmartRubric can save time, help students, and improve the quality of your progress data and analytics.
We'll be on stand 43 at Bett 2017, so pop by to find out more about SmartRubric!
Website: http://www.smartrubric.com 
Twitter: @smartrubric