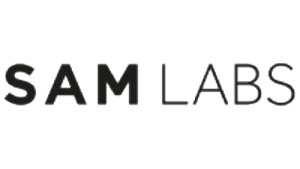 As a masters graduate of Mechanical Engineering from Imperial College London, Joachim Horn recognised the need to inspire more people into engineering, and to engage them from the youngest age.
There are many aspects of engineering, from working in construction, aerospace and transport to road and bridge development. However, the issue is that the UK is facing a chronic skills shortage, and engineers are in high demand.
For children to thrive in our increasingly technological society and for England to compete in the global economy, we are increasingly aware of the need for engineering to be considered by more people as a career.
From the earliest age children have to recognise engineering as exciting, creative and fun. To support this, Joachim founded SAM Labs, which produces 'toys' to helps families, students, and teachers alike acquire skills of the future.
SAM is a toy that is designed to provide the tools, materials, and inspiration for kids to freely invent. Within each box is a kit that includes SAM Blocks, the SAM Space app, and an imaginative world to explore.
Each SAM Block address a specific skill with buttons, lights, sensors, motors and more. They're wirelessly activated, using Bluetooth, to move, illuminate or create sound.
Unlike some construction style toys, the same SAM blocks can be used to make a million toys; limited only by a child's imagination. The children are guided through programmable patterns and behaviours using the intuitive SAM Space app.
There are no wires, no fuss. Just serious fun and unrivalled learning.
Come to stand G452 to see what you can invent!
Website: https://samlabs.com 
Twitter: @samlabs
The senior team
At 23 years old, founder and CEO of SAM Labs, Joachim Horn, set up SAM Labs after he completed his Masters in Mechanical Engineering at Imperial College London. Prior to this, Joachim worked within the Innovation/Creativity Design Incubator at the Tokyo Institute of Technology, where he designed three incubation environments for innovation and creativity.