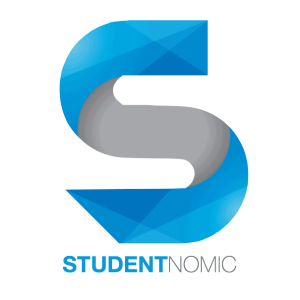 Instead of launching another education company into this busy market, myself and two other entrepreneurial students embarked out on a mission to reinvent education itself.
Being today's students, we understood the challenges faced by young people in education, and therefore set about designing Studentnomic. Built on a foundation of innovation and simplicity, everything we do has been created from a student perspective.
Studentnomic simplifies the revision and learning process and helps schools to effectively communicate and engage with its students. The Studentnomic app helps students quickly find useful revision and learning resources for a variety of exams ranging from SATs to A-Levels.
It offers hand-picked eLearning content, quizzes and hundreds of exam papers and revision materials, making the Studentnomic app one of the most comprehensive revision tools available.
We have a strong love for the Japanese business philosophy of "kaizen", which promotes continuous improvement. From this motivation, we continually strive to enhance our solutions, ensuring that as a company, we'll always lea be ding the way towards a more refined education system.
At the Bett Show, we're really looking forward to meeting you, and demonstrating our solutions. We'll be showcasing the ultimate revision app (Studentnomic) and an innovative new school-student communication platform designed to bring engagement into the modern day learning environment. Please visit us on stand 49 in the Bett Futures area of Bett 2017.
Website: http://www.studentnomic.com
Twitter: @studentnomic