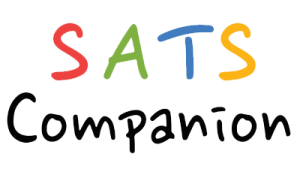 SATs Companion has been designed to cover the new Year 6 SATs Curriculum by a team of teachers and senior leaders with decades of experience in schools. We have spent 18 months researching and speaking to schools, teachers, senior leaders, parents and pupils to make SATs Companion a unique, comprehensive learning resource tool.
The system has been designed to be used by both schools or parents to address the key issues teachers were facing: new curriculum coverage, saving time, differentiated resources, gap analysis and the new question styles. For schools, the system can be teacher-led, integrated with classroom teaching or be used independently by the pupils.
As a team, we were passionate that SATs Companion addressed both formative & summative assessment, differentiation, praise, time-saving and excellent value for money.
SATs Companion has over 25,000+ unique SAT-styled questions covering all the main strands and sub-strands and over 10 SPAG and maths papers, with new tests sets added every half term.
The topic questions and tests cover every aspect of the new curriculum for spelling, punctuation & grammar and mathematics. Every topic/test is asked in a variety of question styles to ensure pupils fully understand the learning area, including more than 50 video lessons.
Please come to see how it works on stand G373 at Bett. We look forward to seeing you there.
Bio:
Nasir is a qualified head teacher with over 10 years teaching experience and has worked in various educational settings ranging from pupil referral units, state and private schools. Nasir holds a MSc in Computing and a MEd s in Education from Cambridge University. He is also a Fellow Member from the College of Teaching.   
Twitter: @SATS_Companion