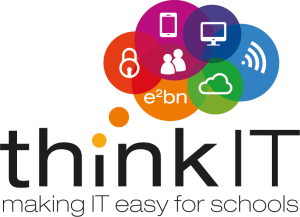 At a time when schools are feeling under pressure from squeezed budgets, we are currently giving advice on ways to drive efficiencies and avoid additional future costs that are currently pending.
For the past few months we have been working with our client schools to encourage them to move to the cloud.
Why?
Because it not only brings significant levels of efficiency but will soon have an impact on schools' costs.
Until recently there has been a level of complacency in making the move to the cloud. For some schools the fear is that they will lose control of their data by hosting it remotely. However, with the right ingredients, not only can it help to deliver and control lessons, it can also host a school's infrastructure, provide secure offsite back-up and enable seamless communication and collaboration like never before.
From my experience in working closely with schools and colleges, I strongly believe that moving to the cloud (and doing it right now) is not only viable, but is also desirable. It will allow you to benefit from anytime, anywhere, any-device access, as well as saving on implementation and ongoing maintenance costs. The ultimate goal is to install cloud technology seamlessly, within the timeframe and budget available, with minimal disruption to the service.
For many schools, despite knowing this was the best way forward, with their busy schedule it was something they could put off for another day.
However, a change in Microsoft licensing has now made the change all the more viable and urgent.
Microsoft 365 is free.
However, the price of Microsoft Office and the associated server software such as SQL or Exchange CALs has changed.
The Department for Education, Microsoft Memorandum of Understanding published in January, stated that schools should review their license arrangements before 30th June, 2016. If you are one of those that didn't, you have unfortunately missed the first deadline and the educational discount has been reduced.
While initially we were all concerned that this would be a dramatic increase Microsoft has advised schools that this will not be the case. However, there will still be small increases, possibly around 20 per cent.
Whatever the increase, for schools who haven't fixed their pricing and bought new servers, the education discounts will start to reduce and in times of tight budgets this is still an additional cost that can easily be avoided by moving to the cloud.
Since putting out this notice to our schools we have been taking regular calls to explain the cost implications and benefits.
There is now a very easy and cost effective way of realising significant benefits through the cloud!
To find out more please visit www.think-IT.org.uk or email neil.watkins@think-IT.org.uk