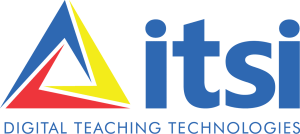 The landscape of education is ever-changing in order to meet the requirements of a fast-paced and evolving world, preparing students for life and work in the 21st Century. This is not without its challenges; teachers are experiencing increasingly heavy workloads and schools are having to work with contracted budgets, all of which have an impact upon the quality of education. So, how can we simplify the teaching and learning process, reduce costs and ultimately improve the learning experience for everyone?
The answer could be found in the technology we're becoming accustomed to in our day-to-day lives. Smartphones and mobile devices have had a huge impact on how we work and communicate in recent years, and this is beginning to make a difference in schools. For example, administrative tasks have been streamlined through the use of software, which in turn also lessens costs through the reduction of paper trails.
But how can technology support the teacher and learner in the classroom? We've seen the trend in schools for arranging 1:1 tablet provision, whether that's by investing in new devices for the school, or by implementing a bring your own device (BYOD) model. However, in reality, being able to use these technologies in an effective manner is more important than the technology itself. Without pedagogic purpose, they can simply become a distraction.
Enter the textbook. The UK has been fairly reluctant over the years to use curriculum course books. Yet, in comparison, high-performing jurisdictions such as Singapore and Finland use textbooks in 70-95 per cent of lesson time. Textbooks are a rich source of information, presented in a tailored fashion for the subject and phase at hand, whether it's a science book for GCSE or an A-Level Psychology companion, yet we seem to have abandoned them to the shelves of the stock cupboard, deeming them outdated and irrelevant. But textbooks and technology don't have to be a dichotomy – in fact, when used together, they can be incredibly empowering.
Technology presents an opportunity for schools to consolidate the learning experience. For example, by using e-textbooks, teachers can add to the text with their own personalised content – either self-generated or freely available from the web.  Students can produce electronic notes that are stored centrally so that they remove the chance to lose them. These notes can also be linked directly to ebook content, so that any necessary context is accessible, rather than floating around in a variety of source texts and exercise books. The teaching and learning process cab be supported with teachers can assigning tasks remotely, and even creating digital assessments where the results are immediately sent back once completed.
In addition, you can also take elements of several high-quality sources and combine them to become a unique, informative and comprehensive reference text for students. This can even be extended to include images, hyperlinks to news stories or banks of information, or audio and video content. The possibilities for learning are opened up to a wealth of new enhancements that help to engage and inspire students in their lessons, which in turn, raises achievement standards.
Extending and enhancing the capabilities of the materials available can have an incredible effect upon your classroom environment. Not only will students be engaged in a space that effectively uses the technology they have become accustomed to, but the classroom as a whole will function far more efficiently, improving the learning experience for students and teachers alike.
About ITSI:
ITSI offers digital technologies to empower schools in delivering innovative teaching practices. In January 2017, ITSI will officially launch its solution in the United Kingdom. ITSI seamlessly combine technologies with real world classroom curriculum content and assessment supported with school level CPD. The miEbooks app provides access to the most up-to date e-books from leading publishers, with which teachers, using the ITSI web application, can then combine additional resources made available instantaneously in the e-book. This creates a personalised learning experience for their class, both inside and outside of the traditional school environment. Teachers can also create and distribute their own content and deliver assessments within the app. Content can be accessed, both online and offline, through the devices to which today's students are native, allowing them to engage with and annotate their content. School leaders, teachers and parents can access actionable data-driven insights to raise standards.
ITSI seeks to simplify and enhance teaching and learning by improving efficiency through technology.
To find out more visit:www.it.si