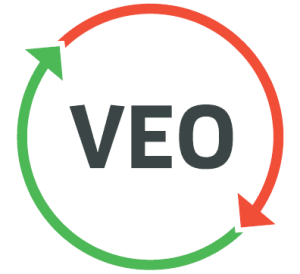 Our objective at VEO is to make learning more constructive and effective.
VEO is a video tagging app and system designed to support continuous improvement.  Developed as a Newcastle University spinout, the system seamlessly combines video and data to broaden the possibilities for learning inside and outside the classroom. Teachers and students use the system to record and tag key moments of activity, whether in teaching or learning, creating easily searchable and shareable portfolios of practice. 
VEO's social network style functionality enables meaningful discussion around each video, while searchable tags reduce time spent on reviewing. Users can access the exact moment of footage, engendering valuable learning conversations, whether online or in person. This maximises the value of any observation or activity, through data-enhanced review, discussion, sharing, and assessment of practice.
For educators, VEO personalises continuing professional development (CPD) so teachers can take charge of their observations and performance, conveniently reviewing, analysing and improving over time. At the same time, students love tracking and reviewing their performance in areas such as sport, drama, oracy and practical vocational skills.
VEO affordably improves education efficiently and effectively at scale. In just one year the system has been adopted globally by schools and colleges ranging from Singapore to Chile, with Harvard in between!
Website: www.veo-group.com
Twitter: @veo_app