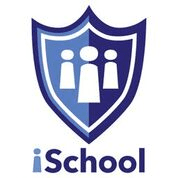 As co-founders of DataSys Ltd and iSchool Solutions, we started developing the concept of iSchool based on many years of building an in-depth understanding of specific education sector needs, and supporting schools by devising solutions to meet these needs.
It was during a visit to one school, SilverTrees in Sandwell, that we were asked to review how its safeguarding management could be improved.
From this visit, we realised that the education sector needed a high-quality, intuitive and reliable tool that would help schools safeguard their students and enable them to collect and collate important data on students effectively.
Today, at iSchool Solutions, a separate business within Datasys Ltd, we are working to become one of the leading providers of a school safeguarding management tool.
iSchool is a software package for schools that monitors, records and reports on safeguarding or any other welfare issue. It works in line with the school's existing safeguarding policy and can be linked to its management information system (MIS). iSchool enables schools to record information in a central place and has the ability to assign actions to incidents or accidents, track communication and is fully auditable to ensure completion of tasks. Should there be a concern, it can provide alerts to relevant people or groups such as the school safeguarding or site maintenance teams.
Zoe's experience of the education sector started in the school food industry where she worked with local education authorities nationwide providing school meal solutions. In 2006, when the Secretary of State for Education set nutritional standards for school lunches, she worked with a development team to successfully create a range of school specific products. Staying focused on solving the varying problems schools had, has been the secret to our success, and something we have applied to iSchool Solutions.
Combining this with our extensive knowledge of how due diligence is required in the recording of performance, managing communication and completion of actions following incidents in other industries, has meant that iSchool is a complete and robust solution.
At Bett, we are looking forward to interacting with as many school professionals as possible and gaining knowledge on schools' requirements when it comes to safeguarding. We look forward to meeting you on stand F109.
Website: http://www.ischool.solutions/
Twitter: @onischool