KAZ to hold their very first Worldwide Touch Typing Tournament for schools
Due to numerous requests from Head and IT teachers, KAZ Type Limited are holding their very first Worldwide Touch Typing Tournament for schools. They hope it will enthuse and engage students, bring out their competitive edge and encourage them to learn the skill, as well as being lots of fun!
The tournament started on January 10th and will end on June 30th. (Schools must already have, or take out a KAZ licence in order to compete and can join in at any time).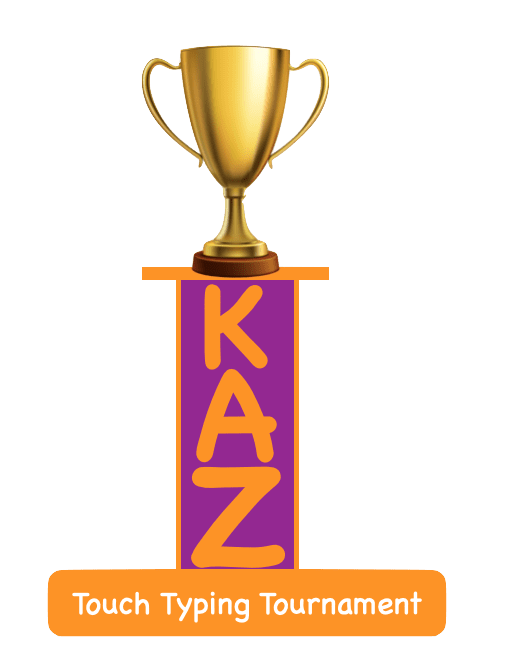 Terms & Conditions
All schools entering must already have or take out a KAZ licence
Schools can register and join in any time until the end of June
To enter your students into the competition, simply press the 'Typing Tournament' button on your dashboard/admin panel and all students who are already using KAZ will be automatically entered. Students who do not wish to compete, need not take part
Once you have entered, the link to the typing test will activate. Students will be able to log in to the test using their existing credentials by clicking on the trophy symbol in the top bar of our website
Testing will be based on our schools' adult edition phrases and include punctuation
Students can take the test as often as they like but only their highest speed will be saved in the KAZ back office
Updates on the leading school/students will be published on our website every month
Teachers will be able to view all their students' progress and highest scores at all times on their dashboard — so if they wish to hold their own school competition, they can

 
At the end of June, the competition will close and all data will be analysed
The results will be published on our website in July. (The winning school will be notified in advance)
In the event of a tie, accuracy will be taken into account
If there is a tie with both speed and accuracy, the student to have achieved the highest score first will be our first champion and their school awarded the KAZ Touch Typing Trophy
Prizes: 
For the winning student:
The student with the highest number of words per minute will receive a KAZ Touch Typing Winner's Certificate and if 15 years or above, a free City & Guilds licence. 
(In the event of a younger student winning, their City & Guilds licence will be kept on hold until they reach the required age.)
For the winning school: 
The winning school will receive:
 The KAZ Touch Typing Trophy 2020
A year's free renewal of their KAZ

 
 Typing Tutor licence
Will be showcased on our website
Will be celebrated on all social media and press