UK business professionals and experts vote for STAEDTLER UK in the latest annual ranking of the UK's strongest business-to-business brands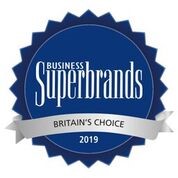 Superbrands revealed today that STAEDTLER (UK) Ltd has been awarded Business Superbrands status for 2019.
The Business Superbrands survey has been tracking the perception of a wide-range of business brands in the UK since 2001. This year's survey evaluated just shy of 1,600 brands across 63 categories from 'Accountancy & Business Services' to 'Waste Management & Recycling'. Only the most highly-regarded brands from each category are awarded Superbrand status.
The research process was managed by The Centre for Brand Analysis (TCBA) in partnership with Dynata, one of the world's leading data research companies. It follows a voting process involving 2,500 UK business professionals, supplemented by an expert council comprising 24 senior business-to-business marketing leaders,
All voters were asked to judge brands against the three core factors inherent in a Superbrand: quality, reliability and distinction. Additionally, brand perception and voting by individuals is also influenced by a range of both short and long-term factors, from the brand's current profile to its latest marketing activities and new product and service developments, giving a holistic picture of how brands are currently perceived.
Commenting on the award, Natalie O'Rourke-Jones, Marketing Manager at STAEDTLER (UK) Ltd said
"We are delighted to have achieved 'Superbrands' status for the third year running and welcome the positive impact this independent endorsement will have on our business. The judging criteria of quality, reliability and distinction perfectly reflect the core values upon which our reputation is based."
Notes to editors:
About STAEDTLER
STAEDTLER is one of the longest-established businesses in Germany and Europe's biggest manufacturer of wooden pencils, OHP pens, erasers, pencil leads and modelling clays. The company's products inspire creativity in its customers throughout their lives. From a child's first crayons to creative design products, the writing materials and creative goods manufacturer provides a wide range of products for all ages and to meet all needs, and brings fresh, digital-age thinking to tried and tested products. The company is based in Nuremberg and employs 2,100 staff in 21 offices worldwide, more than 1,200 of whom are based in STAEDTLER's home market of Germany. When it comes to production, the company stays true to its roots and prioritises quality products Made in Germany: almost three-quarters of all STAEDTLER products are manufactured in Germany. www.staedtler.com
About Superbrands
The Superbrands organisation identifies and pays tribute to exceptional brands throughout the world. The UK programme is run under licence by The Centre for Brand Analysis (TCBA). A selection of identified Superbrands is celebrated in the Superbrands Annual, first published in 1995 and now in its 20th volume in the UK. The book explores the history, development and achievements of the nation's leading brands, showcasing why they are well-regarded and providing valuable insights into each brands strategy and proposition.
What is a Superbrand?
All voters considered the following definition and criteria when judging the brands:
'A Superbrand has established the finest reputation in its field. It offers customers significant emotional and/or tangible advantages over its competitors, which customers want and recognise.'
Quality: Does the brand provide quality products and services?
Reliability: Can the brand be trusted to deliver consistently?
Distinction: Is it well known in its sector and suitably different from its rivals?
Issued on behalf of STAEDTLER (UK) Ltd by:  
Deborah Lord PR, T: 01937 574029 E: deb.lord@talk21.com