Guidance and support for start-ups in the education sector.
When
2pm - 3:30pm
Where
This event will
be hosted as a
webinar
View Map
Price
£20+ VAT per session
Guidance and support for start-ups in the education sector.
Are you new to the sector or looking to engage more with organisations and networks that can offer you and your company a range of information, guidance and support? Join us during this panel to hear how you can make the most of the eco-system, join networks and meet peers. This session is specific to start-ups.
The Speakers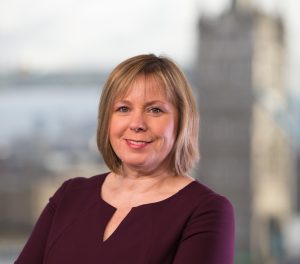 Carole Morgan - Business Growth Manager, London and Partners
Carole helps London-based start-ups to grow. As one of three Business Growth Managers on the Business Growth Programme - one of London's top accelerator programmes according to Beauhurst - Carole works with a portfolio of 25 companies every three months and has supported over 300 companies since the programme launched in June 2017. In the summer of 2018, Carole's focus shifted to working with companies in the Education, Edtech and Life Long Learning sectors as part of a focus of Innovation, Life Sciences and Urban.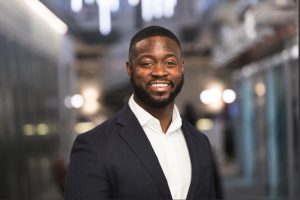 Remi Toyobo - Head of Sales, Bett
Remi is Head of Sales for Bett UK, the world's largest education show. For over 38 years it has been there to connect the global EdTech and resources industry with educators, institutions and governments looking to innovate to improve learning outcomes. Remi is responsible for introducing new companies to Bett and has helped develop the start-up region and offering to assistance to EdTech companies with their growth in this sector.
Nina Iles - Head of EdTech, BESA
Nina is a consultant operating in the EdTech sector. Nina works with BESA's Director General Caroline Wright and Deputy Director General Julia Garvey on the development and delivery of the trade association's EdTech strategy, ensuring that the EdTech companies in full membership, as well as those who subscribe to its Launchpad service, benefit in full from all that BESA has to offer them.
Nina has devoted the past 13 years of her life to the education sector and has a passion for people, meaningful communication and, of course, educational technology. Prior to working in the EdTech sector, Nina spent over eight years at TES Global, publishers of the TES and Times Higher Education and host to the largest network of teachers in the world. 
Flexible Ticket Options
We have a range of ticket options so you can join the conference in a way to suit your time and budget. Tickets are available per session (£20), 4 sessions for the price of 3 (£60) and all sessions (£75). All sessions will be recorded so if you can't make it don't worry, you can watch them at a time that suits you.
---
Agenda
For more information about the SME Conference Series, please visit our webpage here. 
Thursday 4 March - 9.30am-11.00am: The Impact of Covid-19 on Industry
Friday 5 March - 11.00am-12.30pm: Re-entering the Market - What Schools Need Now and Upcoming Opportunities
Wednesday 10 March - 10.00am-11.30am: Marketing and Social Media Tips 
Tuesday 16 March - 2.00pm-3.30pm: Sector Support for Start-ups 
Wednesday 17 March - 11.00am-12.30pm: Winning Investment and Scaling Up 
Friday 19 March - 2.00pm-3.00pm: The View from Westminster
Tuesday 23 March - 2.00pm-3.30pm: The Future of Exporting Post-Brexit
Wednesday 24 March - 11.30am-1.00pm: Knowing How and When to Pivot in Order to Grow
Friday 26 March - 2.00pm-3.30pm: Safeguarding and GDPR Compliance
Tuesday 30 March - 10.00am-11.00am: How Can BESA Support You?
We expect this session to be popular, so please reserve your place below. 
Sign up for updates from BESA
Latest event
26/03/2021 @ 2:00 pm - 3:30 pm - Follow best practice and stay compliant with this informative session. How...
02/03/2021 @ 2:00 pm - 3:00 pm - On Tuesday 2nd March at 2pm the All Party Parliamentary Group for...